11530 tooth extraction
If you need to have a tooth extracted, you will want to come to our dental practice, The Gentle Dentist. Our highly-trained dentist, Dr. Amit Sood, can provide you with a
11530 tooth extraction
for your wisdom teeth, or for other teeth that cannot be saved.
More often than not, wisdom teeth encounter problems when trying to erupt. This is because the wisdom teeth are the last teeth in the mouth to erupt, so there is often little or no space left for this to occur. When this is the case, the wisdom teeth can develop many different problems such as becoming impacted and infected, coming in in the wrong location, or even beginning to erupt and then simply stopping part way. If a wisdom tooth is causing facial swelling, infection, pain, or swelling of the gum, you probably have a wisdom tooth that is impacted. When this is a case, you will want to make an appointment to come to see us for a 11530 tooth extraction. Before our dentist will extract the tooth, the area that surrounds the tooth will be numbed with a topical or injectable anesthetic; Novocain is generally used. Sometimes our doctor will recommend that you take an antibiotic to ensure that an infection does not occur. Teeth may also need to be extracted when they cannot be saved with a root canal treatment. Since wisdom teeth are not needed for complete chewing, or for proper speech, they do not need to be replaced. If other permanent teeth are extracted, they can be replaced with dental implants or bridges. Most of our patients experience little or no discomfort, and only minor bleeding after a tooth is extracted, due to our use of modern anesthetics and procedures.
For an appointment to come to our office for a
11530 tooth extraction
, contact us today. If you are in pain, let our office know so that an immediate appointment can be arranged.
By The Gentle Dentist
September 25, 2017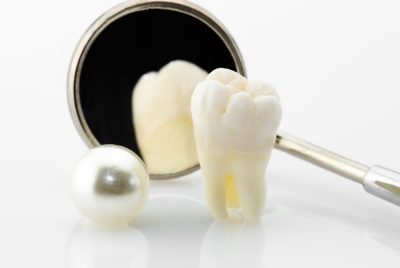 Blog Posts
Follow Us