Living with missing teeth can be difficult. The loss of teeth, whether they are individual teeth or groups of teeth, can leave your smile looking and feeling bare. This does not only have an effect on your smile, perhaps making you feel self conscious or concerned about your appearance, but it can also have other medical implications as well. Gaps in your smile can put a significant strain on your bite. They may even make it difficult to eat, bite, chew or even speak or breathe. If you're looking to restore your smile and solve these problems, then just make an appointment with us here at The Gentle Dentist. Our
Garden City South dentist
can help bring your smile back to its former glory.
Dental Prosthodontics Garden City South
There are plenty of dental appliances and procedures that can fill out a smile, and dental bridges are among the most common solutions. These appliances can be made of a number of materials that can be inserted into the mouth to fill the gaps left behind by missing or extracted teeth. Here at The Gentle Dentist, our
Garden City South dentist
 can help assess your teeth and determine whether you are a candidate for dental bridges. These dentures are typically used for people who have few teeth missing and still have a majority of their natural teeth. A dental bridge tends to use these surrounding, natural teeth as anchors or supports to keep the bridge in place. The bridge itself is typically made of metal but can be made from other materials. Artificially teeth are attached and are made to fit in the exact areas where your old teeth used to be. These artificial teeth are made to look natural and match your remaining teeth to create a seamless smile.
You no longer have to let missing teeth strain your bite or your take a toll on your self-conscience. Fill out your smile and restore your bite. If you are looking to restore your smile's function and appearance, then don't hesitate to call us today and schedule an appointment with our
Garden City South dentist
 here at The Gentle Dentist.
Garden City South Dental Bridges
327 Nassau Boulevard South
Garden City, New York 11530
516-629-5436
By The Gentle Dentist
July 17, 2014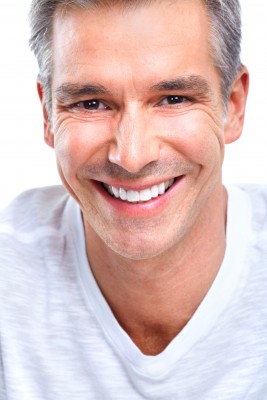 Blog Posts
Follow Us