Kids Dentist 11530
Are you looking for a great pediatric dentists? If so, you will want to visit our practice, The Gentle Dentist. Our highly-skilled dentist, Dr. Amit Sood, has been dedicated to providing the finest dental care in Garden City for many years. We especially enjoy working to help children have beautiful and healthy smiles. Kids enjoy coming to us for dental care because we create an atmosphere that is lighthearted and fun. If you need a great
kids dentist 11530
, we can provide your child with the care he or she needs.
At a child's first visit to our practice, our goal is to orient the young patient to our office procedures, expectations and environment. We do not do any treatment on the first visit; we talk to the parents and answer any questions or concerns they may have about their child's oral health. We then work with the child, and give them appropriate methods of caring for their teeth. We want to instill in every young patient the importance of great at-home dental care. If our 
kids dentist 11530
determines that any dental treatments need to be done, our dentist will describe the procedure to the child so they will know exactly what to expect at the next visit. There are no surprises nor any anticipation of a negative experience.
As a pediatric dentist, Dr. Sood is well aware of all the different stages that a child's gum, teeth and mouth will go through. He is able to watch your child's oral development to make sure that everything is progressing at the appropriate pace, and to watch out for any problems that may be developing with your child's bite or jaw. If problems are discovered, there are generally current things that can be done to prevent problems from getting bigger in the future. When your child comes to our
kids dentist 11530
, he or she is also much more likely to keep their baby teeth longer, rather than lose them to tooth decay. This is important because a child's proper speech development depends on the presence of baby teeth. Baby teeth also act as important place holders for permanent teeth; it helps them to come in straight and in proper position. If you would like for your child to meet with Dr. Sood, give us a call today at The Gentle Dentist.
Pediatric Dentist Garden City
327 Nassau Boulevard South
Garden City, New York 11530
516-629-5436
By The Gentle Dentist
April 30, 2015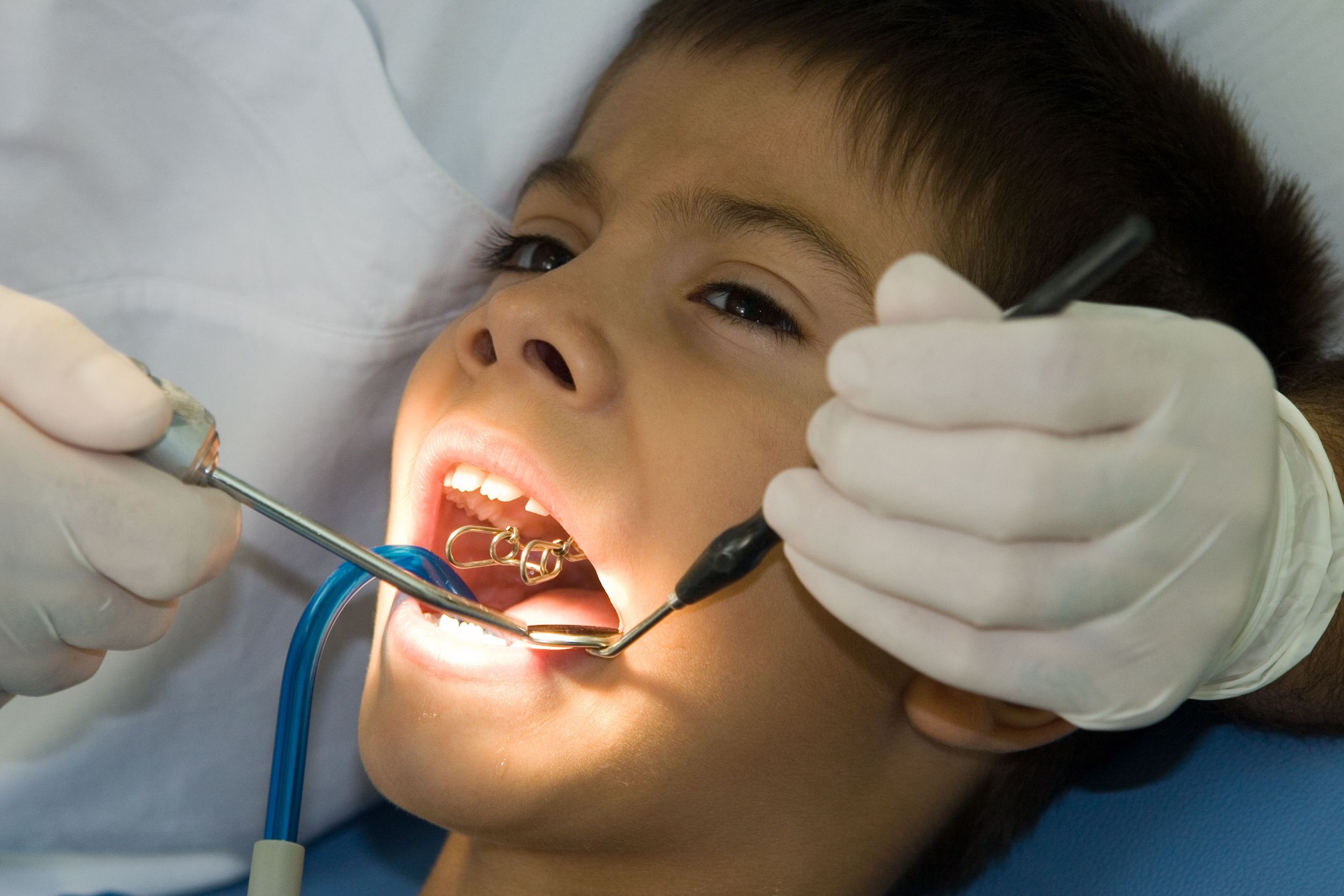 Blog Posts
Follow Us